Join Free And Be Part Of The Action…
WeMakeFilms is a London based film club that makes numerous short films each year, thanks to our unique way of 'crowdfunding' our projects.
Our core mission has always been to help members to gain practical experience on a professional film set, but as our club has grown, so have the number of benefits we can offer our members.
Below are some of the highlights… and what's more, you can join us FREE.
Build On-set Experience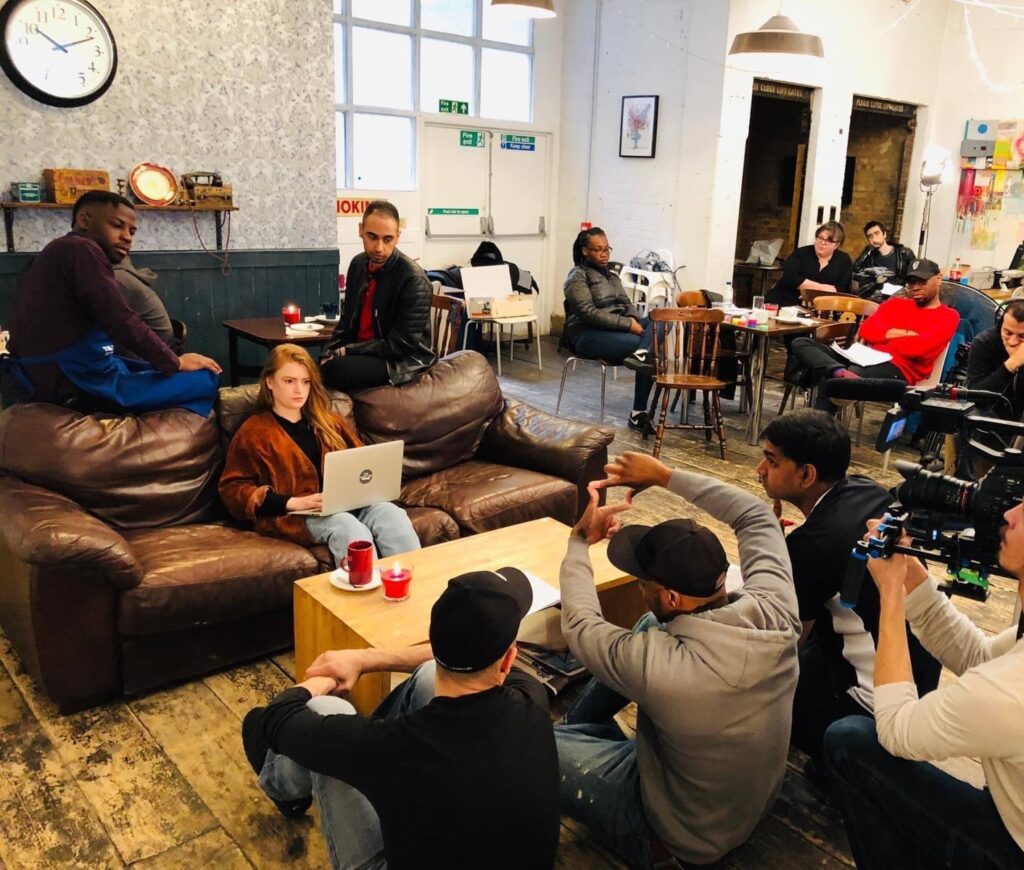 No matter how much studying you have done or how many indie projects you have been on, there is no substitute for being on a professional set, where others rely on you to deliver in your role.
With WeMakeFilms, you get that experience in a safe, friendly way.
Our sets are very forgiving and other members will help you to learn and grow, but you still have to buckle down and get the job done!
That's because, just like a commercial shoot, WeMakeFilms shoots have time pressures, problems to solve, and performances to achieve. Everyone has to do their bit, otherwise there would be no film at the end of the shoot.
The difference is that instead of answering to a studio, you answer to each other. That's because WeMakeFilms operates each new film shoot like a "Kickstarter" – so the investors are the cast and crew for that film.
And because everyone on set has invested in the film, there is still a genuine pressure to deliver… as everyone wants it to be a good film at the end!
You also learn how to move around the set, experience the hierarchy of the different departments, and learn what to do and what not to do, and find out where you fit in the cogs of this industry.
Get IMDb Credits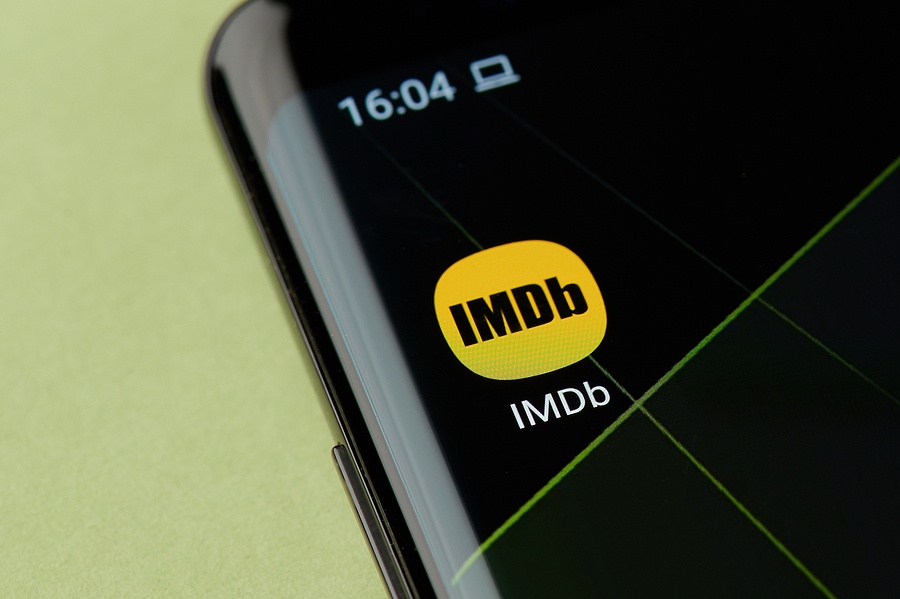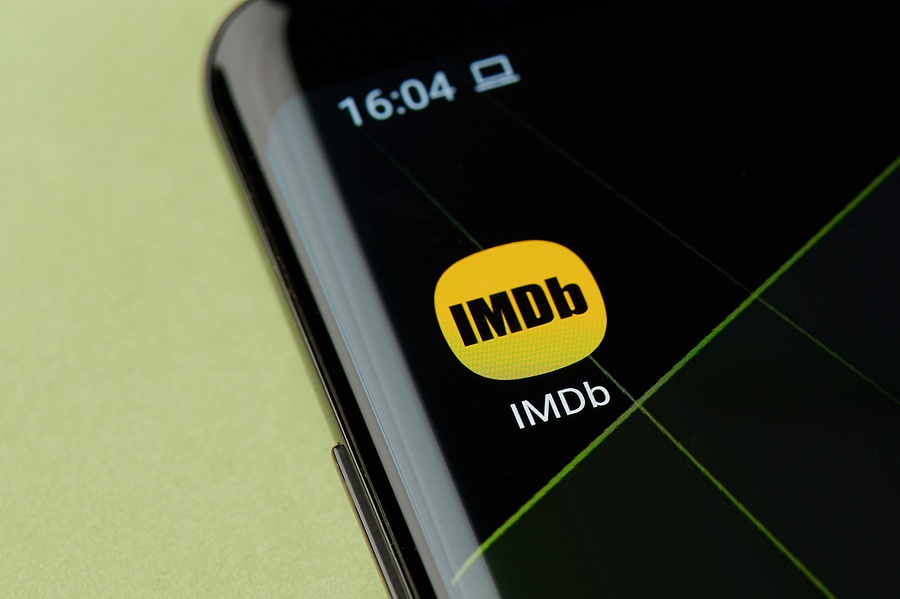 Every member of the cast and crew of a film project will get a credit on IMDb for the role they have taken in the project.
Your credits provide people who view your IMDb page an at-a-glance reference so they can easily see what you have worked on.
So when you apply for a job in the industry, a prospective producer or director can see what sort of on-set experience you have had.
This immediately gives you a level of credibility. If you have a string of credits in a particular role and others on the short list do not, it gives you a distinct advantage.
Publish Your Own Films And Earn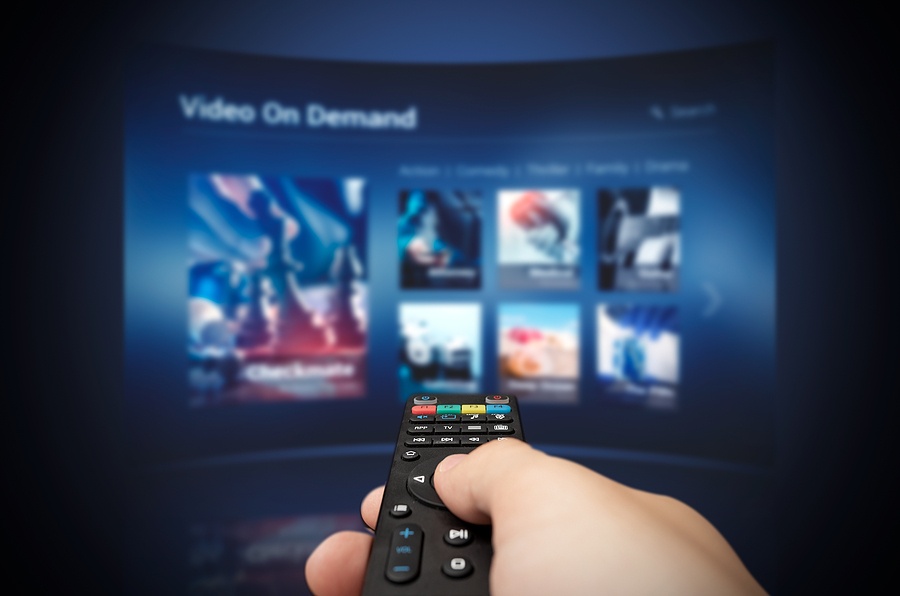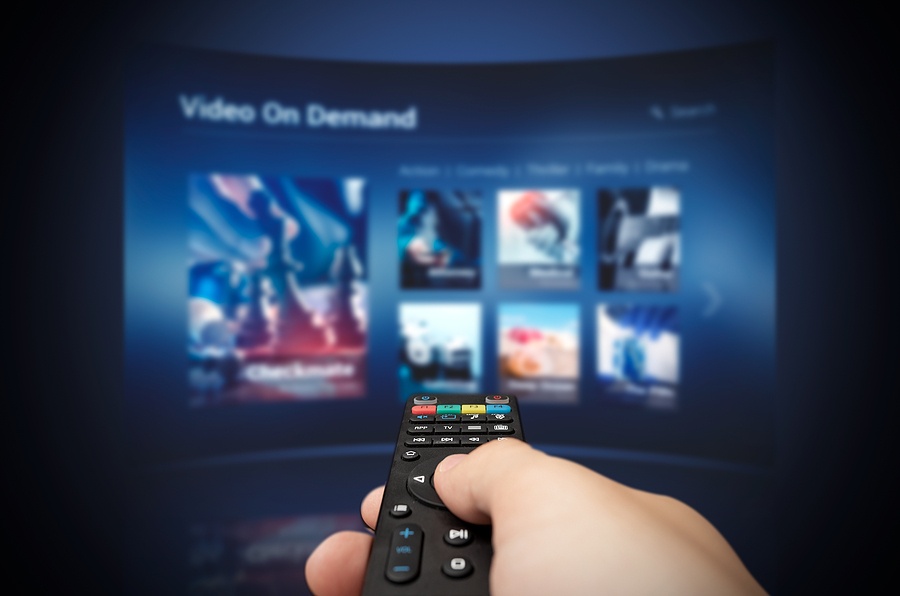 We offer members a Video On Demand (VOD) service, which lets you publish your own films on a "Pay Per View" basis.
As a member, there is no charge to publish your films with us, and you can earn money whenever someone pays to view your film.
To do this yourself, you would need something like a Vimeo pro service that would cost £200+ per year.
Build Your Network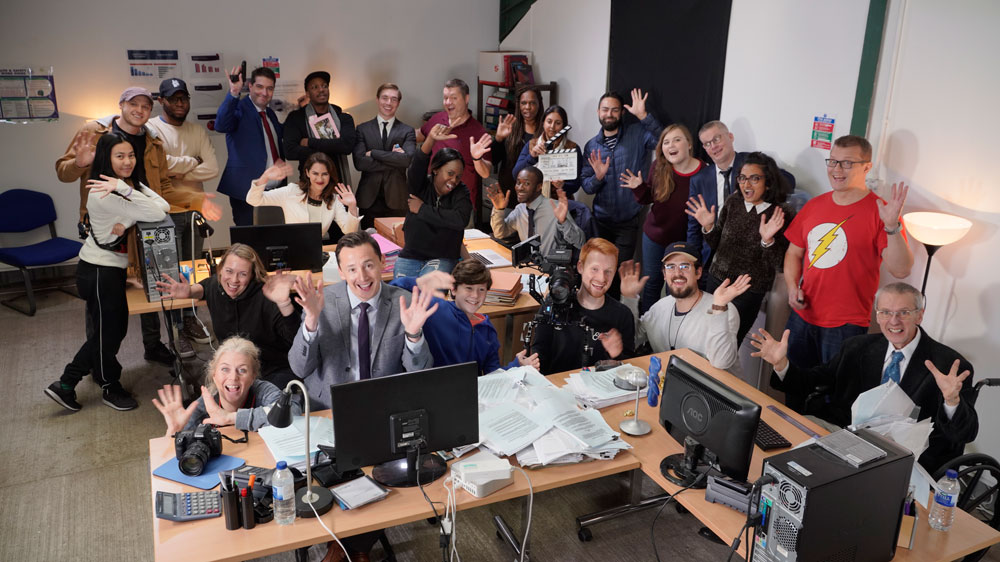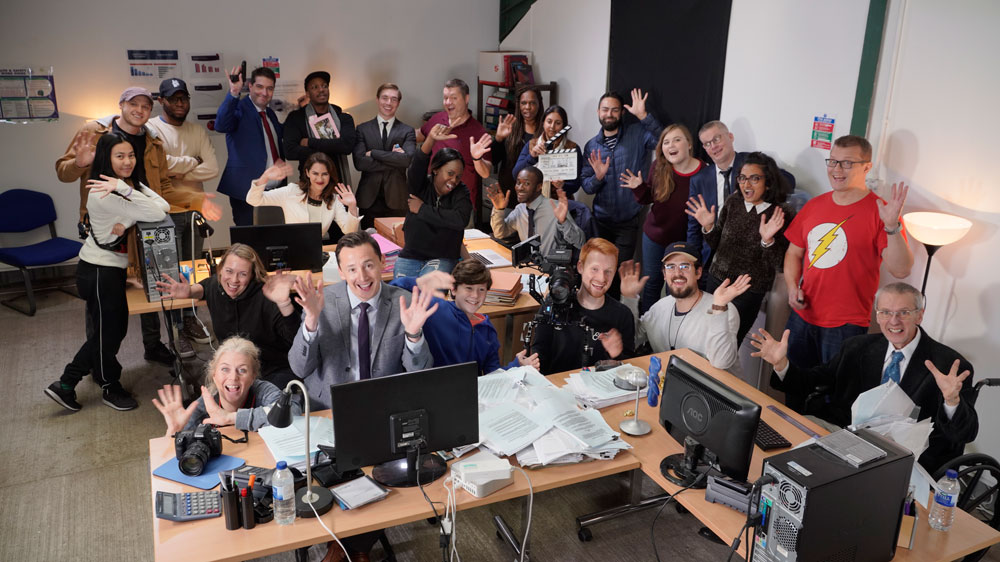 In this business it's very much who you know.
Most WeMakeFilms shoots involve around 30 cast and crew. You might be on a shoot one weekend and someone from that shoot might later be working on a commercial shoot and needs someone with your skills.
Who are they going to think of?
You guessed it… someone they've seen in action and have met in person.
Someone like you.
Build Your Showreel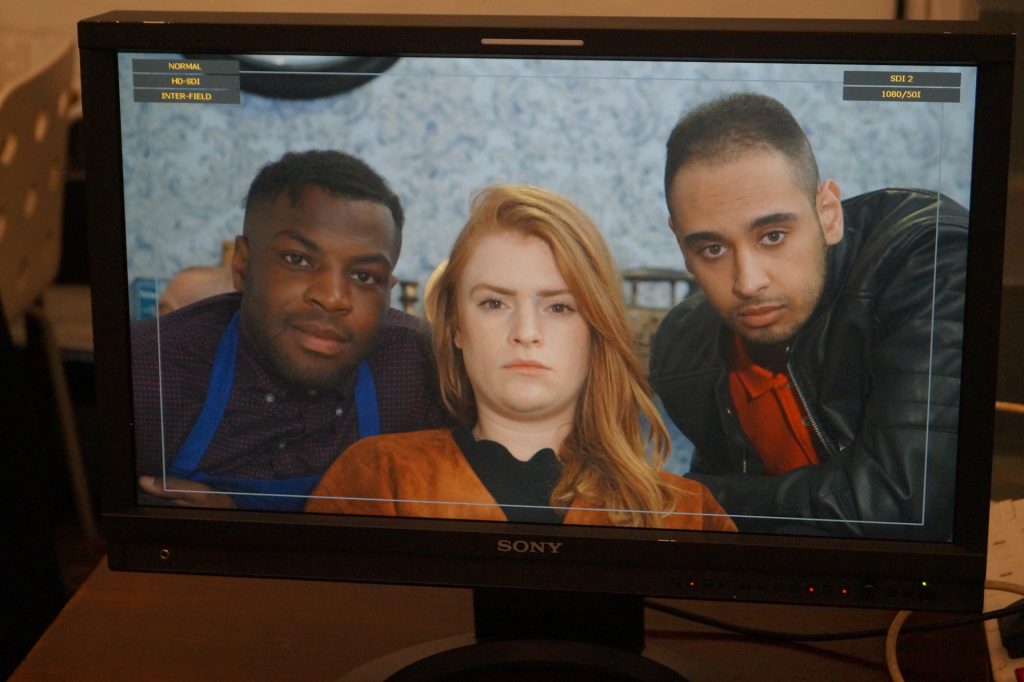 If you're an actor, you need a showreel, and WeMakeFilms is a perfect vehicle for building one, because you can use the clips from the finished films you appear in.
And because we make multiple short films a year, in a variety of genres, you can quickly build a showreel that reflects a broad range of emotions, scenes and performances.
This not only demonstrates to casting directors and producers that you are versatile, you might even be able to show them the exact performance they are looking for!
Try Different Roles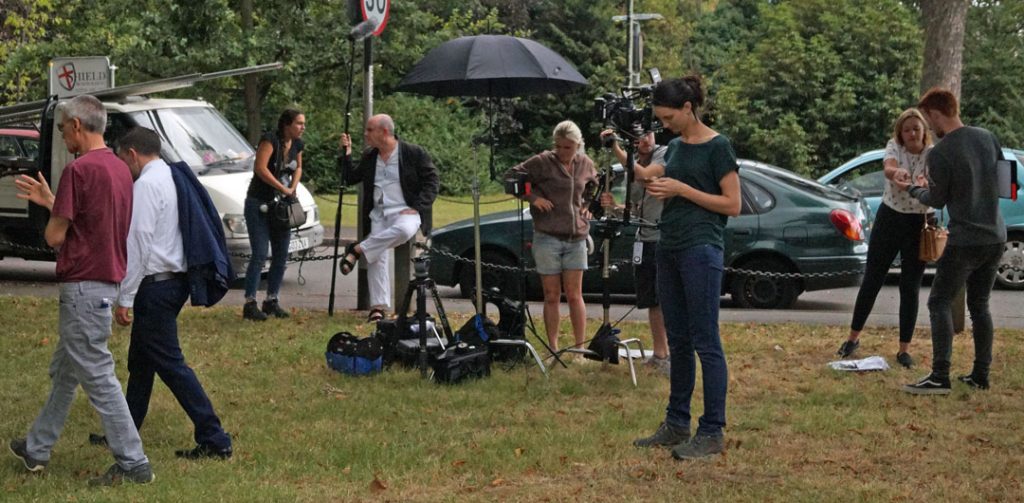 You can try out roles you've always fancied doing in a safe and nurturing environment.
Always fancied yourself as a boom operator, gaffer, or script supervisor? At WeMakeFilms, you can pretty much choose to be whatever you want to be.
If you've absolutely no experience in a department, you'll generally start at the bottom where you can learn from more experienced members, but you may often find yourself 'bumped up' the hierarchy if the role above has not been filled.
Of course you will make mistakes, but WeMakeFilms is all about learning and improving, so nobody expects you to do a new role perfectly.
Boost Your Knowledge and Skills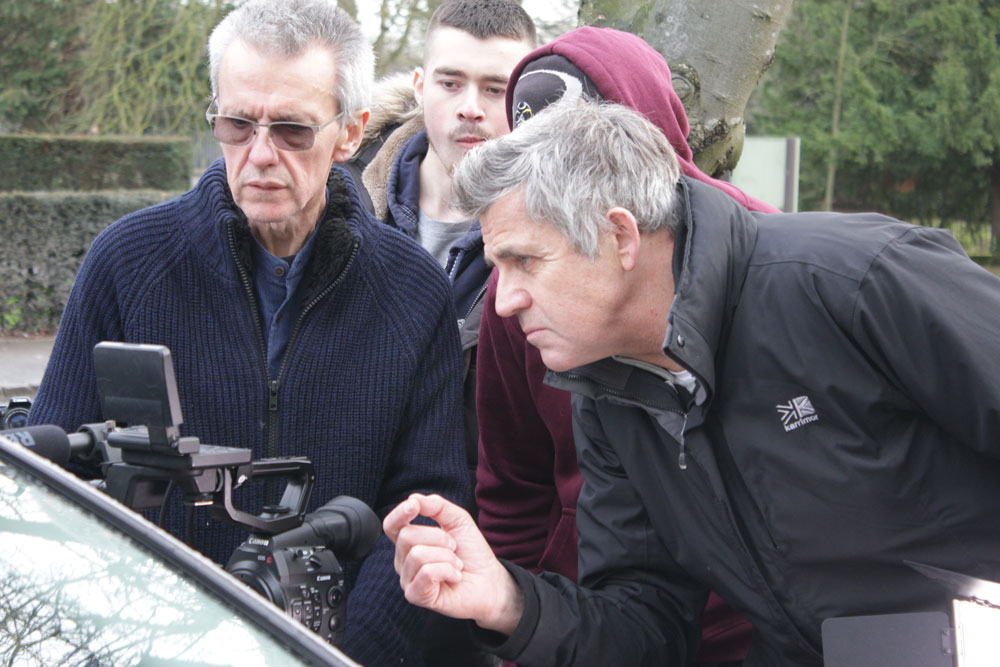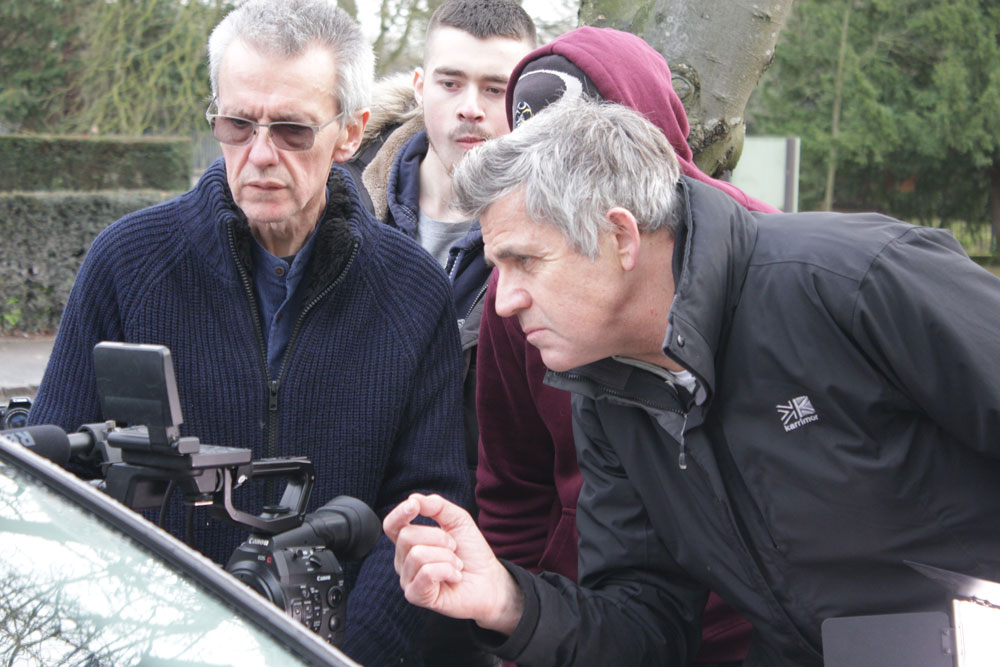 The equipment that we use in the main is professional, if not state-of-the-art, so you are learning to use and look after pro-level equipment.
Being able to watch how other departments work and interacting with them allows you to learn almost through osmosis.
All of this broadens your knowledge base, helps you grow as a professional and makes you more confident and employable.
We also run a number of skills workshops throughout the year to help members learn new skills.
We keep the costs low and depending on your membership level you can get up to 35% discount as well.
Where possible, these are in-person and hands-on, but we also record and publish them so members can learn online from the comfort of home.
Win Awards At Our Film Festival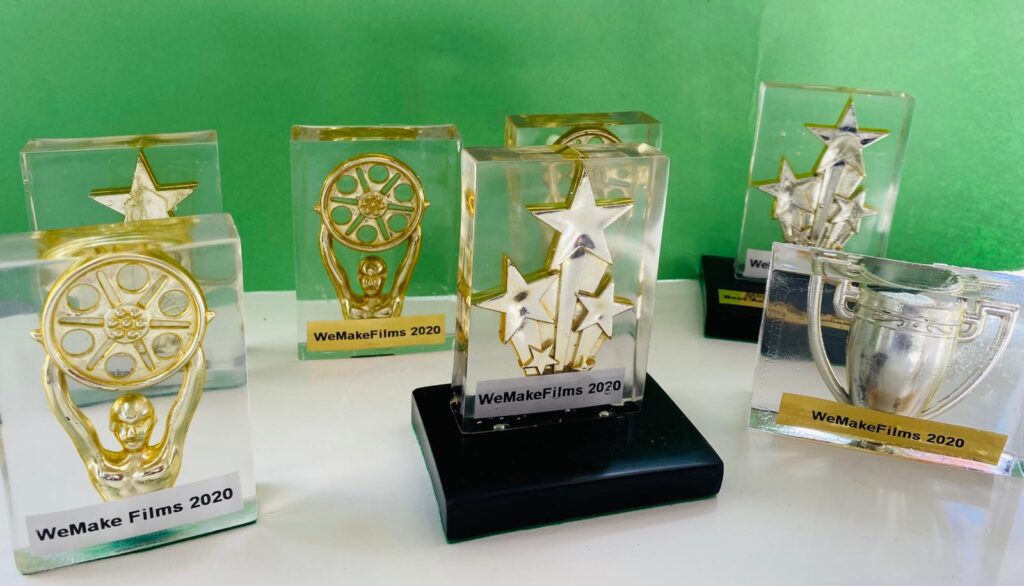 In the past, it was too expensive and took too much effort for films with big budgets to enter "low level" festivals.
Nowadays, they can do it with a click of a button, which means that small indie filmmakers don't get much of a look in.
So we run a quarterly film festival that levels the playing field – and we only accept films in the following categories:
production value of under £500/$600
production value of under £1,500/$1800.
production value of under £5,000/$6000.
This lets us celebrate great stories where the filmmakers have had to make something out of nothing – which is kind of what we have to do at WeMakeFilms in our own shoots!
As a member you can submit films to our film festival with a discount of up to 50% on the entrance fee.
And if your film wins an award, you'll get a laurel you can use in the promotion of your film (or just show your mum).
Watch Films That Are Not Yet Public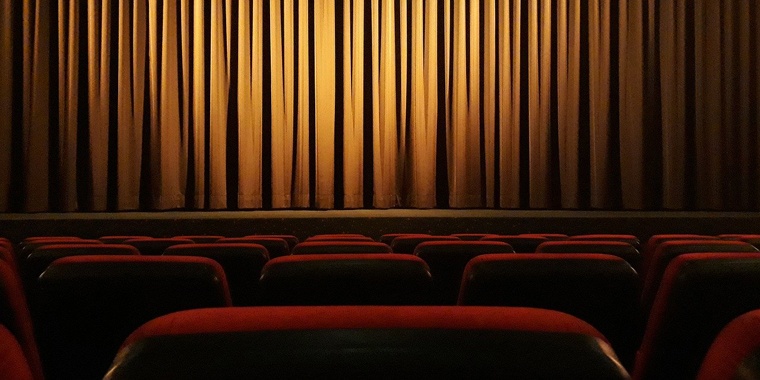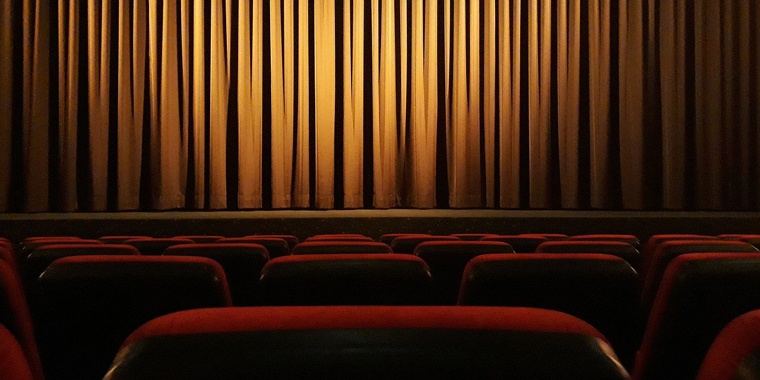 When a film enters the 'festival run', it has to be out of the public domain, which means that nobody except the festival audiences can watch it.
As a WeMakeFilms member, you can become a judge at our film festival and get the inside scoop on what other filmmakers are doing around the world.
This is not only a great place to learn (sometimes, what not to do!) but also a great source of inspiration and creative ideas to wow your audience and improve your filmmaking.
Earn A Passive Income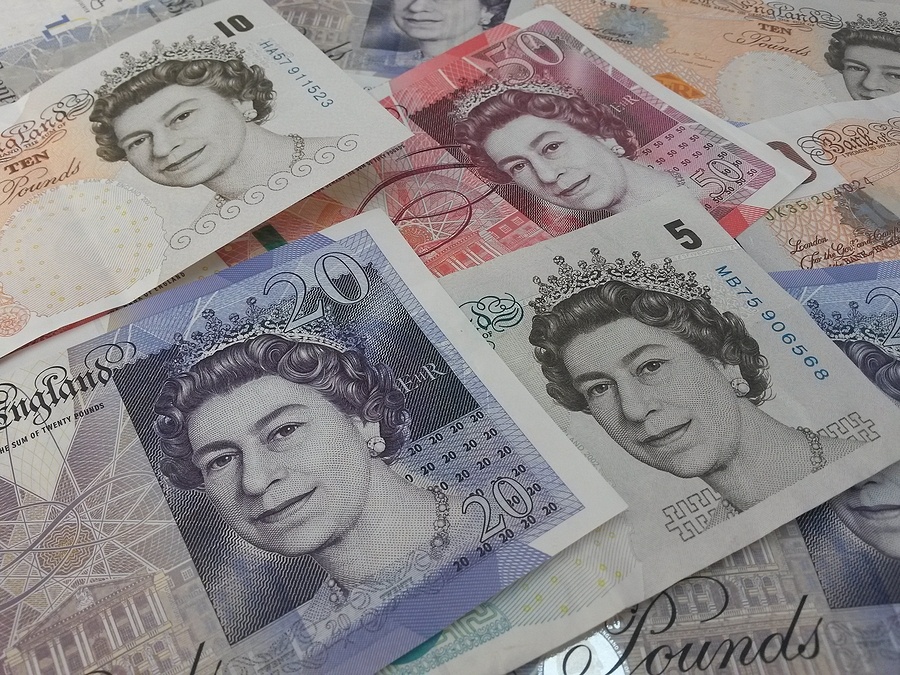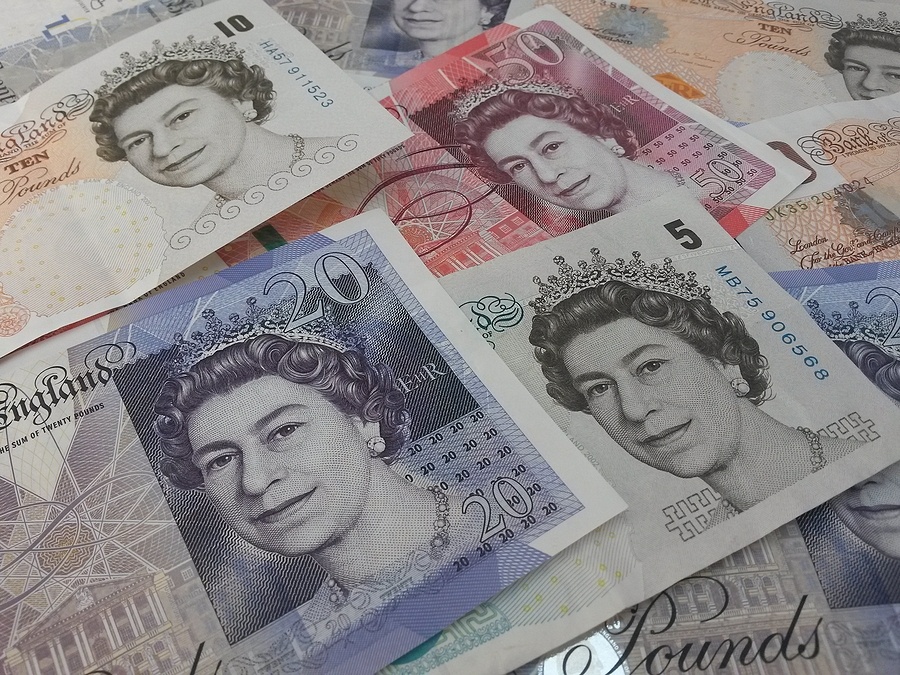 Look, it's no secret that the film industry is tough to break into, and many actors and crew have to supplement their income with part-time work and side hustles.
It comes with the territory.
So we also have a member referral scheme that lets you earn a passive income just by sharing the fun of WeMakeFilms membership with your friends and colleagues.
If anybody you refer joins up as a member, you will earn a commission. In other words, you can get paid for sharing your love of filmmaking!
However, it is not just a one-off payment, it is an ongoing commission to you, every single time they renew their subscription, for as long as both you and they are members.
As an added bonus, we also provide you with a discount referral coupon so they can save money too.
So it's a win-win all round.
The commission ranges from 10-20%, depending on your membership level, and you get a commission on EVERY membership payment your referrals make for as long as both you and they remain an active member.
But there is even more… you also get 10% in second-tier commissions, which means we also pay you a commission when your referrals bring in new members too. How's that for a nice surprise?
So what are you waiting for? Simply choose the membership level that's right for you, and we'll see you on the inside.